Interactive Web Mapping
---
Interactive Web Map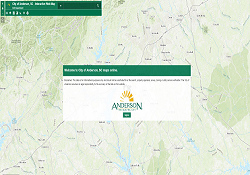 This Interactive Web Map makes it easy to view and print custom maps from data that you select! This application provide information from contour lines to zoning and scale from city-wide to site specific.
---
---
---
Electric City Transit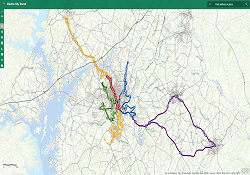 It's never been easier to explore the City's transit system. Use this map to view the complete bus route, individual routes, find bus stops, locate businesses/ medical offices/ etc.
---
Historic Anderson Story Map Journal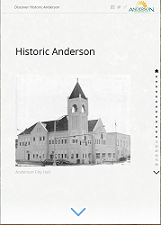 Explore historic properties listed on the National Register of Historic Places! This story maps offers a view of historic districts (both on the National Register and those designated by the City of Anderson (COA)), historic property locations, survey cards and photographs that are provided by the SC Department of Archives and History.
---